Have you ever taken a picture, hoping to capture the moment as it happens; instead all you got was a blurry image? Or maybe you tried to record a short video, but perhaps missed the moment even before the camera started rolling. If you have faced any of these issues, you should know that you aren't alone. Many people, especially smartphone users, have always wanted a little more from their phone camera in terms of quality and functionality. It just so happens that XOLO has been listening, and as a result, the Era 2 is designed with a Smart Camera that lets you do a whole lot more than ever before. What's a smart camera, you ask? Well, in simple terms, it's a camera that has several smart features that take smartphone photography to a whole new level.
Quality images in low light: Almost every smartphone user has been victim to fuzzy, pixilated images, especially when it comes to snapping pictures in darker environments. With the Era 2's smart camera, you no longer have to worry about grainy, red eye images that give you a ghostly appearance. Why? Because the camera has Big Pixel Technology and a 4P Largan Lens, which together, give you clear and sharp images, even when taken in low light settings. Now all those precious moments from your barbeque nights and moonlight drives can be captured just as they happened.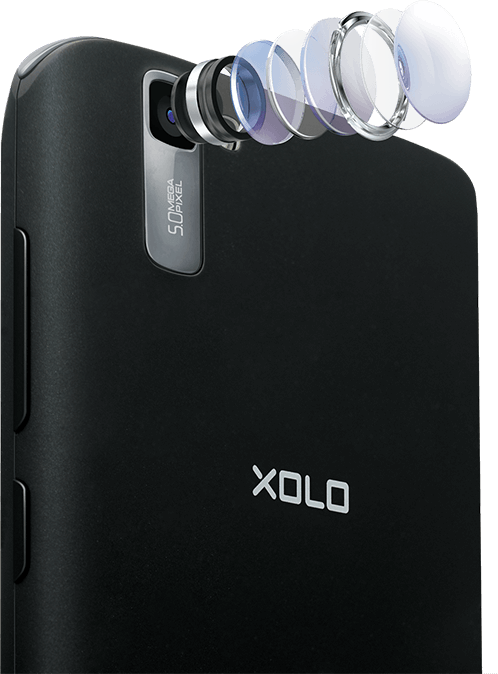 Time Lapse Photography: Okay, so not everyone has the time and patience to sit through long videos of you driving down a winding beach road (despite the scenic view). But they might sit through it because they love you. Luckily, with Time Lapse Photography, you don't have to put them through the trouble. This feature speeds up the playback on your video, making it seem like time is moving faster. So, now you can show off your cooking or craft-making skills without worrying about trying anyone's patience.
Quick! Get the camera: Let's be honest; we've all missed out on great photo opportunities because we couldn't get to the camera quick enough. That's another thing that Era 2's Smart Camera hopes to eliminate. A simple double tap on the home button takes you straight to the camera, even while using any other application. Less time to get to the camera means you're definitely going to capture those candid moments.
Live Photos: No, these aren't micro videos, though they might appear to be. Live Photos are simply animated pictures that include sound. They capture 1.5 seconds before and after hitting the camera button, allowing you to get a capture a complete reaction. So, the next time your kid squeals with joy over a new gift, yes, you'll get that full reaction on camera.

Don't think that's good enough? Well, there's more to the Era 2's Smart Camera than that. Slow Motion, Panorama, Active Shot and Beauty Mode (which practically edits your picture to make it perfect) are some of the other features this smartphone camera offers.